Discovery and active packages
NFL Football : Sports overnight trips by bus
2021 NFL FOOTBALL TRIPS - UPDATE OCOTBER 15TH
With the latest announcement of the Us Governement to reopen land borders to travelers, we are a bit more hopefull that we might have some of our football trips take place. Unfortunately, some rules still in place to get back to Canada (including a negative Covid test withing 72h) are still making hard for us to relalise these trips.

We are also waiting for bus capacaity to be back to normal as we are still limited.
For December trips, we will take a decision by October 30th.

As of now, December trips are still open for registration. In the event that we have to cancel these for any of the reasons we elaborate on in our FAQs, you will be 100% refunded.

Several factors still need to be in place to ensure that they will take place. That's why we've put together a Frequently Asked Questions section, in which we give you the criteria required for our Football trips to take place in addition to answering any other questions you may have before booking your trip.
Know that at any time, if we cancel a departure, for whatever reason, you will always be reimbursed 100%
Consult our FAQ - Football Package

"NFL EXPERIENCE" PACKAGE
Are you looking for a unique experience? Is this your first NFL trip? Looking for something new for your annual NFL package? Our "NFL Experience" packages offer you the opportunity to experience an NFL day like no other! It all starts with our signature Tailgates with music, atmosphere, entertainment and BBQ, combined with the drawing of upgraded tickets and unique venue experiences, we like to make these trips as memorable as possible!
PACKAGE WITH UPGRADED TICKETS
Look these up if you want to be close to the action. For these packages, you will have tickets at the 100 level with seats that are generally 25 to 35 rows from the field! A unique opportunity to experience the NFL up close.
Overnight trips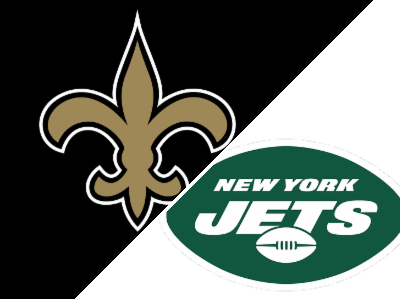 Saints vs Jets
in New York
Upgrade tickets 100 level
30 rows from the field
2 days, 1 night
From December 11th to December 12th 2021
From
$ 379.00 in quadruple occupa ncy
Packers vs Ravens
In Baltimore
1:00 pm game
400 level tickets
2 days, 1 night
From December 18th to December 19th 2021
From
$ 459.00 in quadruple occupa ncy
Buccs vs Jets
in New York
section 311 tickets
NFL Experience package
2 days, 1 night
From January 1st to January 2nd 2022
From
$ 369.00 in quadruple occupa ncy
Packers vs Ravens
In Baltimore
1:00 pm game
Division rivals
2 days, 1 night
From January 8th to January 9th 2022
From
$ 459.00 in quadruple occupa ncy
sl